explore
Tsavo EAST National Park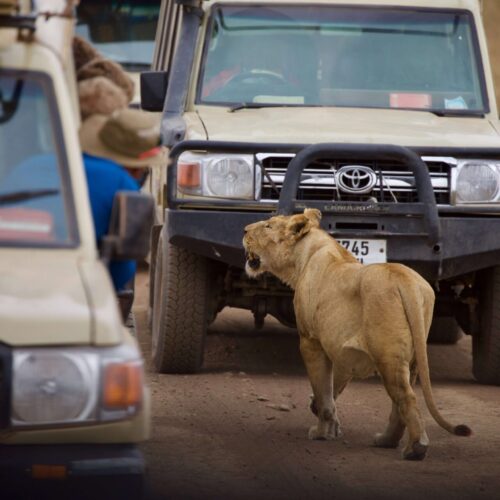 Tsavo East National Park is part of the larger Tsavo National Park in Kenya, named after the Tsavo River which flows through the park and is one of the main attractions.

This was also home to the famous 'Man Eaters of Tsavo'. A railway also runs through it and hence divides the park into 2, Tsavo East and Tsavo West.
The park has a multitude of attractions such as the Lugard Falls – composed of beautifully roaring river that goes over the eroded rock to form amazing deep gorges and natural canyons;
the Crocodile Point – near the Galana River which is the perfect place for the hippos and crocodiles.
The park has several camps and lodges to fit your desire and taste, while guaranteeing a safari never to be forgotten…through the vast Tsavo.